PUTTING HOME REMODELING PLANS IN MOTION
ROOM ADDITIONS & EXPANSIONS
Going ahead with a home addition or expanding a room provides more than just space; it provides added appeal and value to your home. From enclosing patios to adding a second story to your home, it'll turn out just the way you want.
KITCHENS & BATHROOMS
Having a customized kitchen or modern bathroom really makes a home stand out. Whether you want an updated look, a little more space, or a complete redesign, you'll be able to see your ideal kitchen or bath come to life, seamlessly.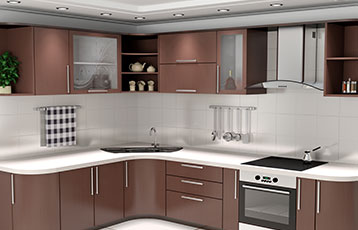 HANDYMAN SERVICES
When life is too busy to perform smaller repairs, let us make it easy. From painting, wall repairs, basic plumbing and overall general Honey-Do items, we can eliminate the stress. When selling your home, hand us the list of fix items from the real estate agent.
It's your home - it should reflect your style, needs and idea of comfort. Bob Turner Construction wants to make sure any remodeling project, renovation or addition mirrors your ideas perfectly. From modernizing a master bath and bedroom to completely gutting and remodeling the basement, you can trust us to get all the details right.